Calendula - Vegan Soothing Skin Salve
Regular price

Sale price

$21.95
90 mL
Comfort irritated and dry skin with our natural soothing cream that harnesses the benefits of Calendula oil.
Benefits
Find soothing comfort from irritated and dry skin.

Reduce redness with vitamin E.

Lock-in moisture with the smooth glide of candelilla wax.
Full Description

Feel comforted as you naturally soothe dry, itchy, and irritated skin with the power of calendula oil. Organic & fair trade shea butter and mango will soften and calm your skin. Seal in moisture and soothing oils with vegan plant wax. The oil-based formula means you get more out of each compostable jar without the need for harsh preservatives!
How To Use

Apply a small amount to irritated or dry skin. Cover and allow the protective barrier created by the salve hold in the moisturizing benefits of each ingredients. Use as needed to soothe skin.
Ingredients

*Calendula Officinalis (Calendula) Flower Oil
*Carthamus Tinctorius (Safflower) Seed Oil
*Cocos Nucifera (Coconut) Oil
Mangifera Indica (Mango) Butter
*Butyrospermum Parkii (Shea) Butter
Stearic Acid
Euphorbia Cerifera (Candelilla) Wax
Tocopherol (Vitamin E)
*Lavandula Angustifolia (English Lavender) Oil
*Daucus Carota Sativus (Carrot) Seed Oil
Pogostemon Cablin (Patchouli) Oil
*Melaleuca Alternifolia (Tea Tree) Leaf Oil

*Organic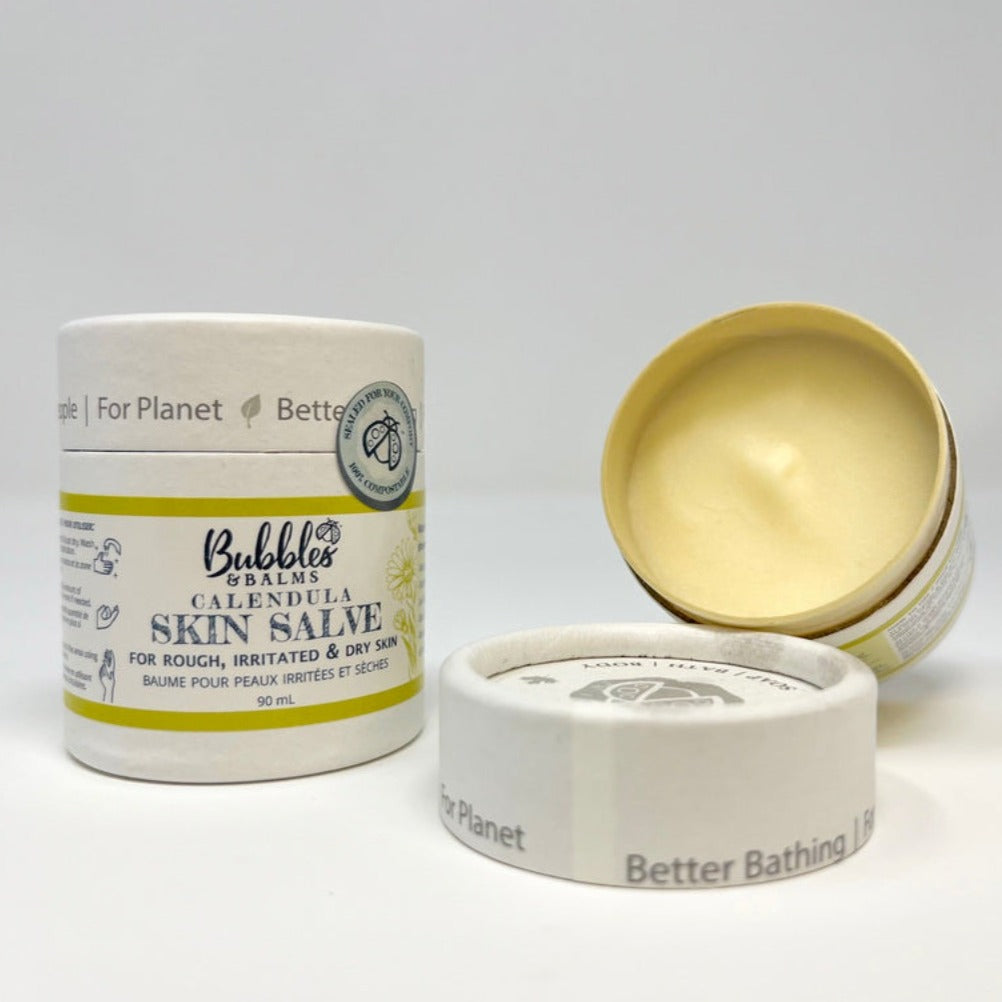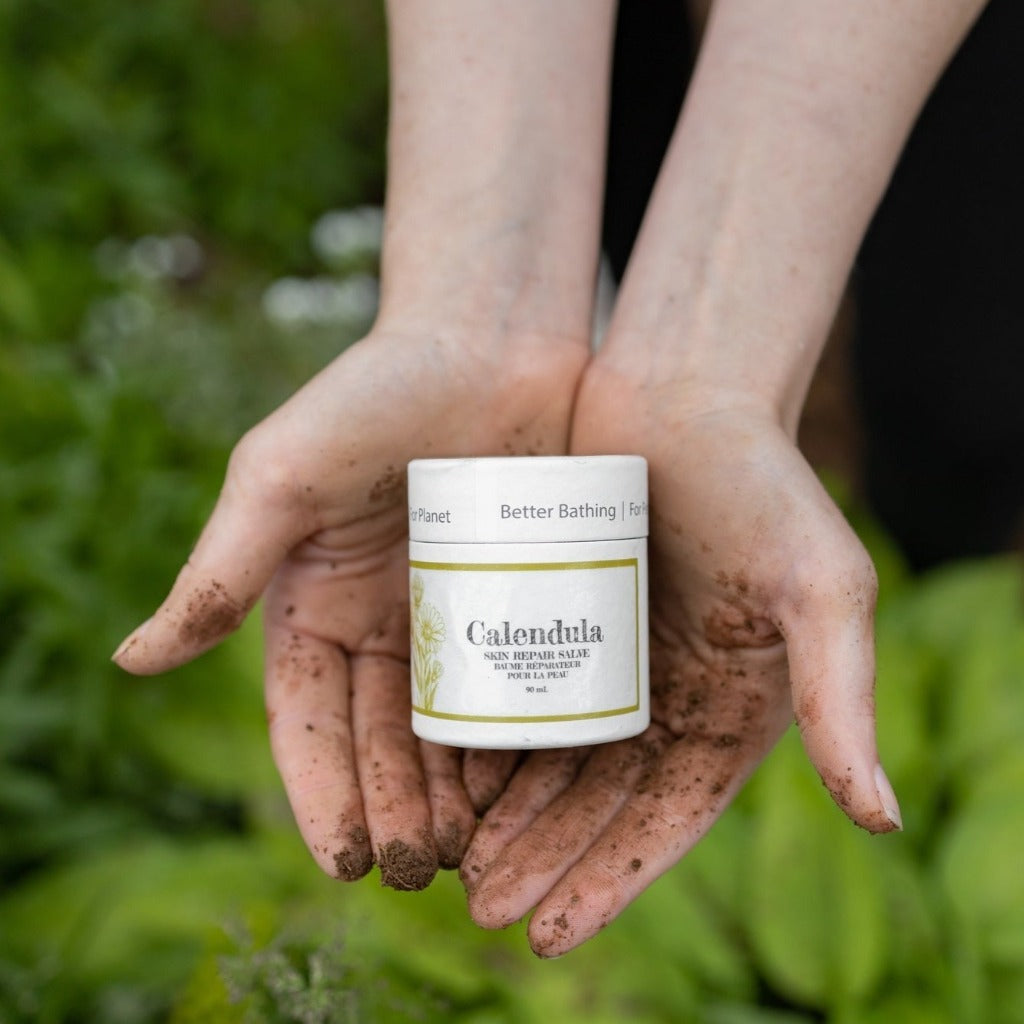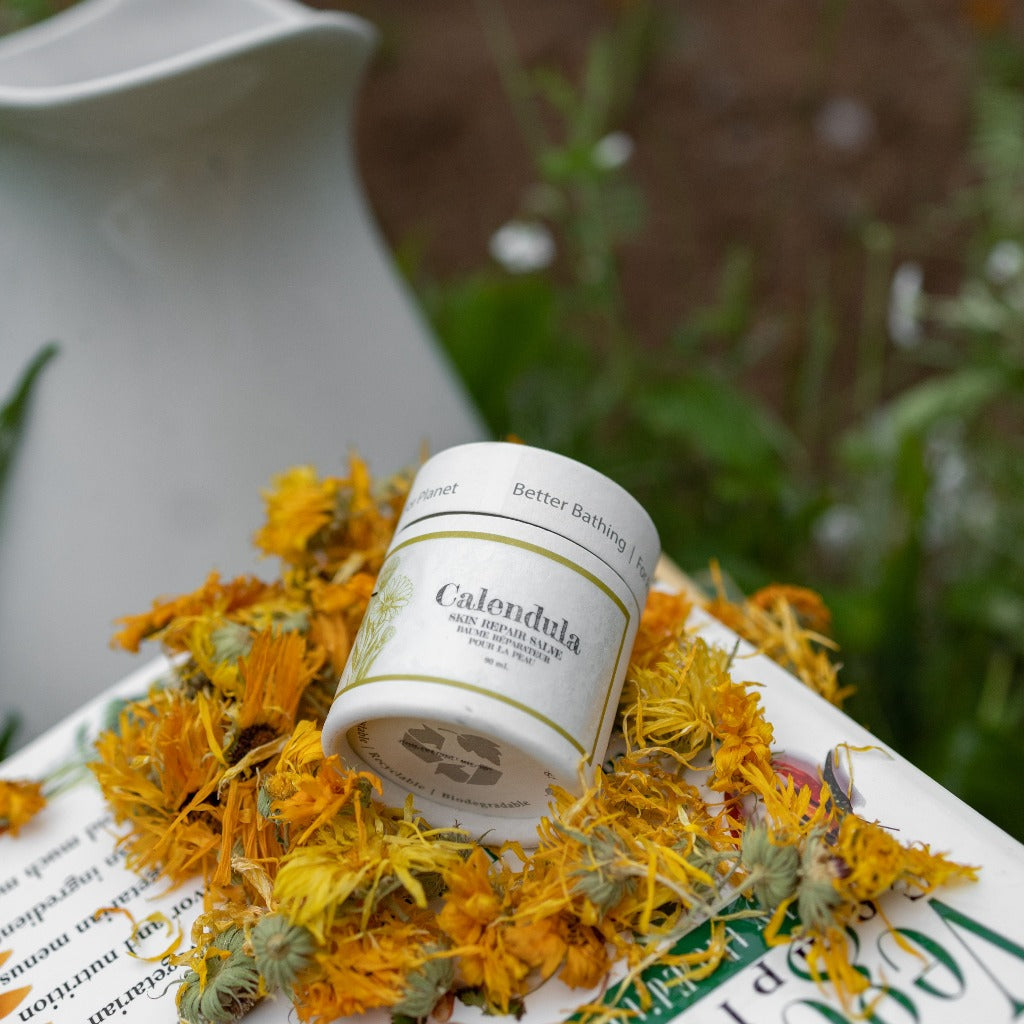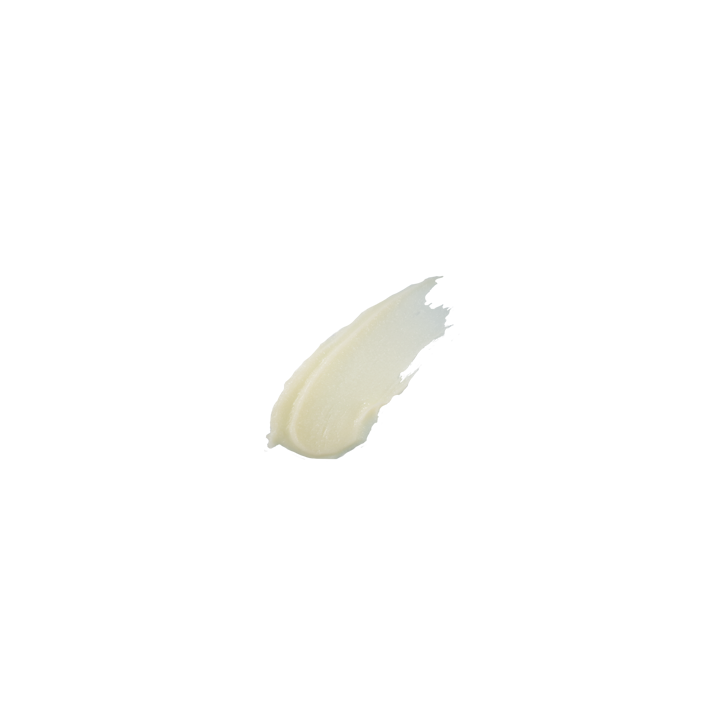 Skin saver
This cream is so great for any dry skin. I've also used it on itchy spots and razor burn and it helps almost instantly take out the burn and itch. Love the soothing aroma.
Hi Laura! Thanks for sharing this review of your experience with our Calendula Skin Salve <3 The nourishing oils soothe skin and the antiinflammatory properties of Calendula help to calm inflamed skin, leaving you feeling more comfortable and confident with each application. Thanks again Laura and take good care!
Must have cream
My customers love this versatile cream! Amazing results treating eczema, psoriasis, itchy skin! Scalp irritations,insect bites, sunburn. Great product to take along when traveling. I've even used it as a finishing product in my hair. A little goes a long way!
Thank you, Evangelia, for sharing our vegan Calendula Salve with your customers, and for sharing this awesome review with our community! Calendula is our go-to recommendation for comforting dry & sensitive skin that is experiencing a disrupted microbiome like in eczema or buildup of dry skin cells such as with psoriasis. We're so happy it is working for you and your community, Evangelia!
This salve is a life saver
I recently developed dry, cracked and bleeding on the palm of my hand. I tried every cream and nothing helped. I bought the calendula salve and have only used it for a few days and there is a huge improvement. Thank you!
Thank you, Corinne, for sharing this awesome experience you've had with our Calendula Salve! Calendula has anti-inflammatory and antibacterial properties while also helping to condition the skin. The results speak for themselves! :)
So happy you were able to find comfort with Bubbles & Balms!
Amazing
I work in health care and also do a lot of knitting. My hands were a mess, dry, cracking and bleeding. After using Bubbles and Balm Soothing Skin Slave within two days my Hans were amazingly soft no more dryness and after about 5 days of use my hands are now completely healed. I would highly recommend this product to anyone with dry and chapped hands, it also works great on arms, legs and chest skin and makes those areas look younger. So glad I cam across you and your product at Saltscapes in Halifax. I will certainly we a longtime buyer.
We're thrilled to hear about how comfortable your skin is feeling in the days after using our Calendula Soothing Skin Salve! Our Judith was an LPN when she first started formulating and soothing the hands of health care workers is exactly where our first version of this salve got its start :) Thanks Marsha for visiting us at Saltworks in Halifax and for this rave review!
Amazing for burns!
I accidentally burned a little spot on my forehead with my curling iron. I applied Calendula Salve to the area and not only did the pain subside almost immediately, it healed so fast and was painless within an hour.
A life saver 👏
Yayyyy for having it on hand exactly when you needed it! We're so happy you were able to find comfort and heal confidently, Tara. Burns almost always catch us off-guard, so this is such a great example of being prepared for the moment with products you trust. Thank you for trusting Bubbles & Balms!!